Nurse
Type of Employment
Full-time
Job position
Nurse, basic education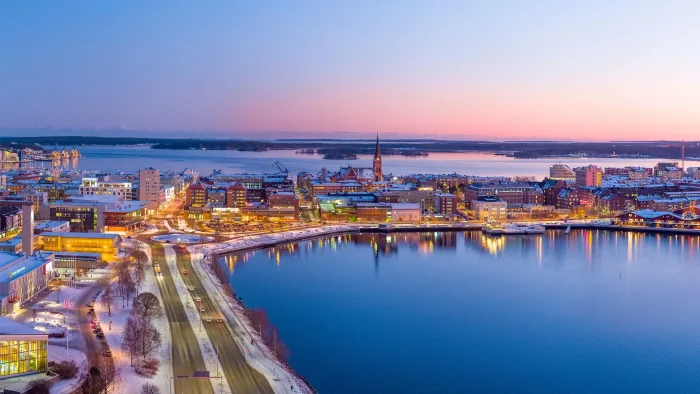 Are you the one?
LULEÅ + THE FUTURE OF THE WORLD + GREEN INDUSTRY + CAREER + UNIVERSITY CITY + DREAM JOB + SECURITY + MIDNIGHT LIGHT + ARCHIPELAGO + CLOSENESS + LIFE PUZZLE + ROLE PLAY + YOU Do you also want to play a role? Luleå municipality is one of Norrbotten's largest employers and is a city with great faith in the future. All our professions have something in common; we are important, we make a difference, we create the conditions for a sustainable society and quality of life for today's and tomorrow's Luleå residents. Are you ready for your next assignment as a nurse with us? We are looking for a new colleague who can bring joy to people's lives! Location: Västberga nursing home, Västerlångvägen 1 in Råneå. With us, it's not just a job, it's a community! We prioritize your well-being and well-being in the workplace. With health-promoting efforts and fantastic teamwork, we are your support every day. Apply now and don't forget to send your CV! You do not need to attach a personal letter when you apply to us. WORK DUTIES In your important role as a nurse with us, you are offered stimulating and varied work where you have nursing responsibilities for patients in elderly care. The role also includes: • Planning and implementation of care plans • Documentation • Delegation of tasks to healthcare personnel • Medication management • Training and supervision of staff and patients • Carry out planned and unplanned home visits You have close cooperation with various professional categories in the internal operations but also with other care providers. The working hours are mainly during the day, but there are also weekday evenings and weekends. QUALIFICATIONS You who apply must have a genuine interest and commitment to working with patients who have physical and mental disabilities. Furthermore, we are looking for you as: • is a registered nurse • has a B driving licence If you have professional experience or have completed specialist training with a focus on district nursing or care of the elderly, it is a plus. As a person, you are collaborative, structured and solution-oriented. We put a lot of focus on your personal qualities in this recruitment. Access by agreement. OTHER Together we play an important role. Every day, all year round, for Luleå. We want to create good conditions for you and a sustainable working life. With us, it is important that you develop, thrive, feel good and feel job satisfaction. We have many benefits such as wellness allowance and the possibility to rent accommodation in Riksgränsen and Stockholm. Together we work for Framtidens Luleå with space for at least 100,000 Luleå residents. Right now, there is a restructuring and reestablishment of the industry here in the north. The industries are converting to fossil-free production and the conditions are here with us. This means great opportunities for our municipality to create more Luleå for more Luleå residents and increase the pace of community development. In other words, we play an important role. Every day, all year round, for Luleå! We strive for an even gender distribution and see diversity as a strength, we welcome employees with different backgrounds and work to ensure that our workplaces are accessible to everyone. Luleå municipality sees full-time as a right and part-time as an opportunity. It is advantageous if you have knowledge of Finnish, Sami and/or Meänkieli, as these national minority languages ​​are common in our operations. Tip! Curious about Luleå? www.flyttatilllulea.se Curious about work? www.jobbailuleakommun.se Follow us on Luleå Municipality's LinkedIn
Why you should work with us!
If you choose to work for Luleå Municipality, you will be creating value, you will be making a difference, and you will have a meaningful impact on our citizens, their quality of life, our city, and our future. All of us who work within Luleå Municipality have something in common, we matter!
Luleå is one of Norrbotten's largest employers with around 7 000 employees. All of our 300 occupations share the joy of playing an important role in the lives of our 78 500 inhabitants.
Apply externally for this position