Teacher in Ma, Fy and Tk for Bergskolan 7-9
Type of Employment
Full-time
Job position
Subject teacher, 7-9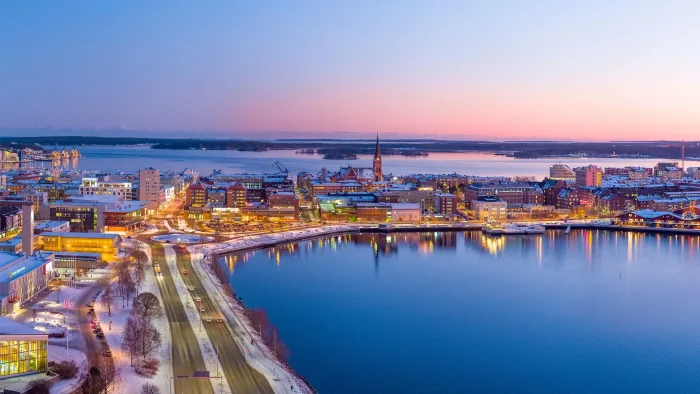 Are you the one?
LULEÅ + THE FUTURE OF THE WORLD + GREEN INDUSTRY + CAREER + UNIVERSITY CITY + DREAM JOB + SECURITY + MIDNIGHT LIGHT + ARCHIPELAGO + CLOSENESS + LIFE PUZZLE + ROLE PLAY + YOU Do you also want to play a role? Luleå municipality is one of Norrbotten's largest employers and is a city with great faith in the future. All our professions have something in common; we are important, we make a difference, we create the conditions for a sustainable society and quality of life for today's and tomorrow's Luleå residents. Bergskolan is a 7-9 school located centrally on Bergnäset, about 3 km south of central Luleå. We are growing in student numbers and the school has approx. 330 students for the autumn semester 2022 (aged 13 to 16 years) divided into 13 classes. At Bergskolan, we work in a digital learning environment in all subjects and we work actively to promote relationships, security and increase accessibility in order to equip our students in the best possible way for the future. When you learn, you feel good, and when you feel good, the conditions for learning increase. WORK DUTIES You will teach students this year. 7 - 9 in Fy, Tk and mathematics. You do not work alone, but you will be part of a dynamic subject and teaching team that has regular meetings where collaboration and common vision are guiding stars and where we work closely with the homes for the best results. Mentorship is included in the service. QUALIFICATIONS You have a teaching license and are authorized to teach MA, NO subjects and technology year 7 9, alternatively in one of the subjects. We are looking for someone who has the ability to see all students and take their individual circumstances into account. You bring enthusiasm, energy and desire to work and engage both students and employees. You vary your teaching and you are driven by a desire to see possibilities and solutions. You are interested in IT and it is a natural part of your daily work with the students. Great emphasis is placed on personal suitability. If you receive the position, you must submit an approved extract from the charge register. OTHER Together we play an important role. Every day, all year round, for Luleå. We want to create good conditions for you and a sustainable working life. With us, it is important that you develop, thrive, feel good and feel job satisfaction. We have many benefits such as wellness allowance and the possibility to rent accommodation in Riksgränsen and Stockholm. Together we work for Framtidens Luleå with space for at least 100,000 Luleå residents. Right now, there is a restructuring and reestablishment of the industry here in the north. The industries are converting to fossil-free production and the conditions are here with us. This means great opportunities for our municipality to create more Luleå for more Luleå residents and increase the pace of community development. We strive for an even gender distribution and see diversity as a strength, we welcome employees with different backgrounds and work to ensure that our workplaces are accessible to everyone. Luleå municipality sees full-time as a right and part-time as an opportunity. It is advantageous if you have knowledge of Finnish, Sami and/or Meänkieli, as these national minority languages ​​are common in our operations. Tip! Curious about Luleå? www.flyttatilllulea.se Curious about work? www.lulea.se/ledigajobb Follow us on Luleå Municipality's LinkedIn
Why you should work with us!
If you choose to work for Luleå Municipality, you will be creating value, you will be making a difference, and you will have a meaningful impact on our citizens, their quality of life, our city, and our future. All of us who work within Luleå Municipality have something in common, we matter!
Luleå is one of Norrbotten's largest employers with around 7 000 employees. All of our 300 occupations share the joy of playing an important role in the lives of our 78 500 inhabitants.
Apply externally for this position