Over 50 years in space
The space industry plays an integral role in the business ecosystem of Kiruna, hosting actors such as IRF, EISCAT, Space Campus, the Swedish Space Corporation (SSC), and Esrange Space Center. Researchers, scientists, and entrepreneurs come from all over the world to work in the burgeoning space industry in Kiruna. 
At Esrange Space Center, located just four miles east of central Kiruna, is one of the world's largest civilian satellite ground stations, which operates as a hub for SSC's satellite station network. Esrange has been operational since 1966 and is currently used by the international scientific community for launching sounding rockets for microgravity and atmospheric research as well as high altitude balloons for astronomy, atmospheric research and drop tests of space and aerial vehicles.
With a growing community of both established actors and newly formed start-ups, the space ecosystem in Kiruna is growing at a rapid pace, and entering a new frontier of possibilities!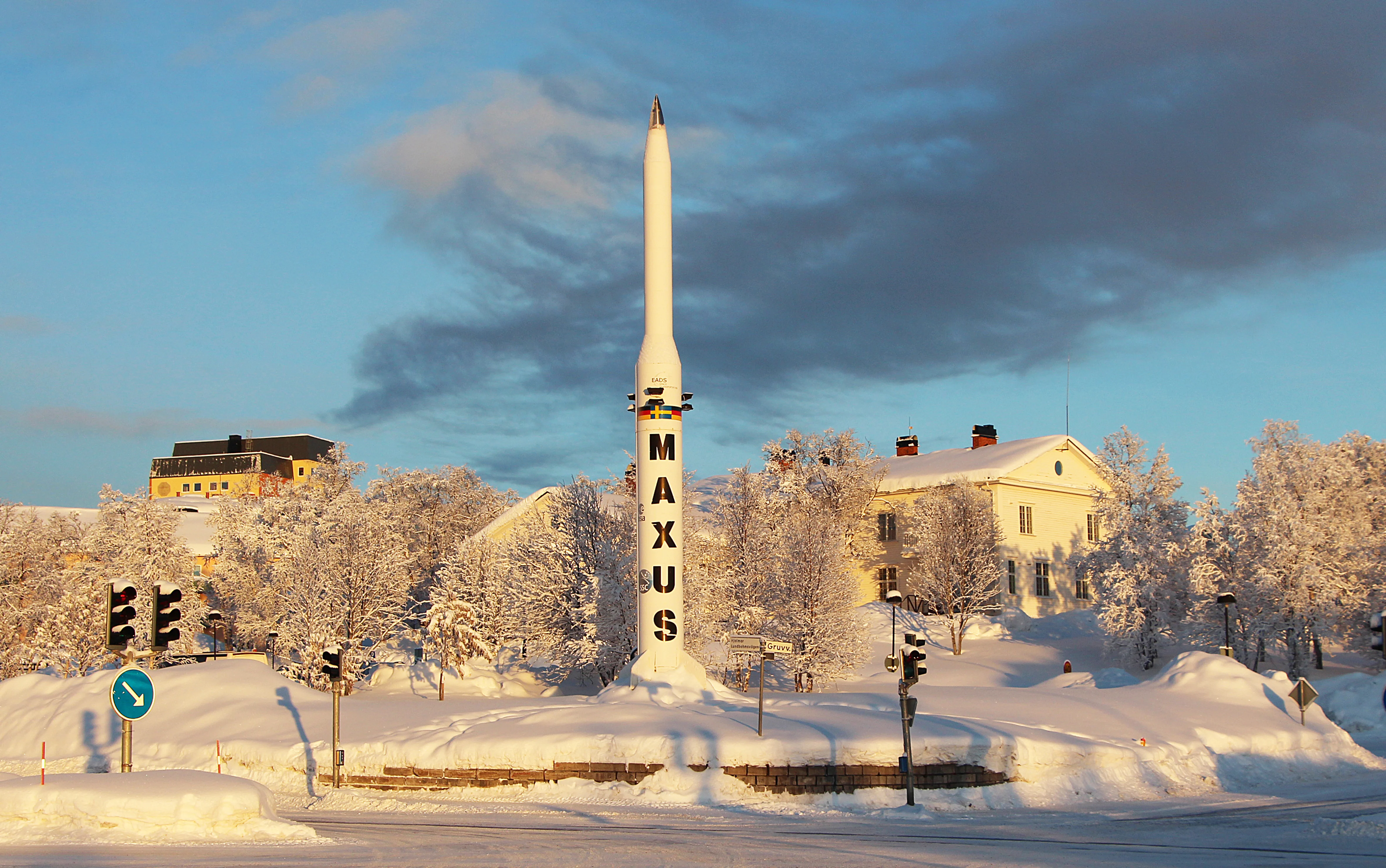 The heart of Kiruna
LKAB's mine, one of the largest iron ore mines in the world, is located just outside of Kiruna. The mine has been in operation for over 100 years and has played a vital role in the region's economy. The iron ore from LKAB is used to produce steel, which is an essential component in many of the products that make modern life possible. However, the mining process is notoriously energy-intensive and has traditionally been a major contributor to greenhouse gas emissions, leading to need for a transformation of the industry to ensure its long-term sustainability.
And LKAB is leading the way in this green transformation of the mining industry, setting an ambitious goal of becoming carbon-neutral by 2045, and heavily investing in research and development to meet this target. One of the key strategies that LKAB is pursuing is to shift away from using fossil fuels in its mining operations toward renewable energy sources, including wind and solar power. This will significantly reduce the carbon footprint of its mines and greatly contribute to Sweden's overall emissions reduction targets.
Aston Martins in the Arctic Circle 
As Esrange prepares to test the limits of its satellites in space, the international car industry pushes its creations to their breaking point at the world's most extreme car testing facilities. Renault, Volvo, Jaguar and Aston Martin, among others, descend on Kiruna to test their latest models and ensure their viability for a global market. 
The car testing ecosystem in Kiruna plans to further develop its test operations capabilities in the region, as its expands into new areas. 
The Icehotel and beyond 
Kiruna is the number one city for tourists in northern Sweden, accounting for approximately 40 percent of all overnight stays in Norrbotten. The epicenter of Kiruna's tourism lure is the Icehotel in Jukkasjärvi, which has grown to become Sweden's most internationally known tourist destination. The Icehotel is expanding its borders beyond northern Sweden, as it opens ice bars in a number cities around the world, including Milan, London and Tokyo. 
Kiruna is actively growing other parts of its tourism ecosystem, as the owners of its ski facilities aim to significantly expand their capacity in the coming years to accommodate Kiruna's long ski season, both during the winter and under the midnight sun in the spring and early summer.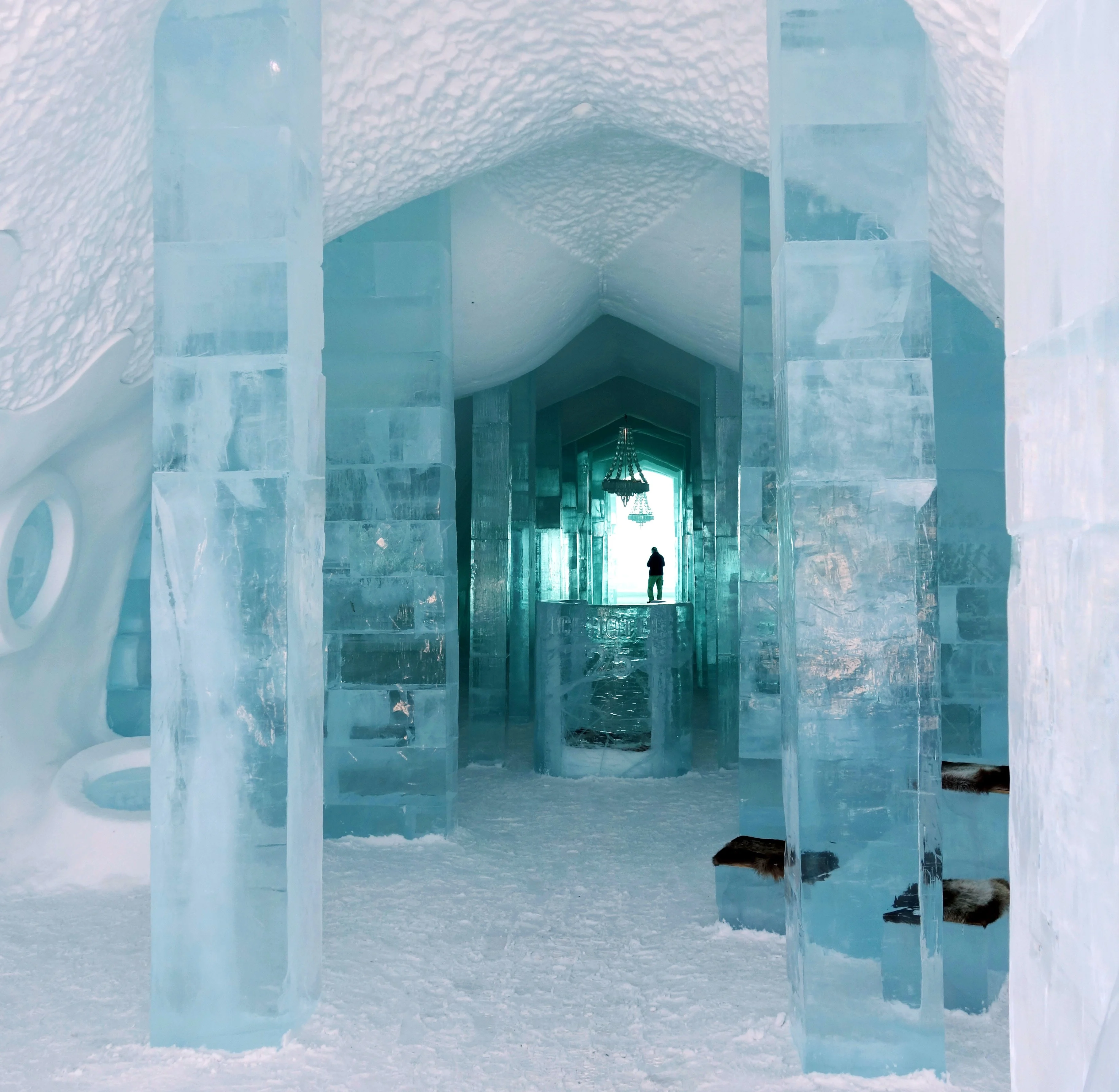 Grow your business in Kiruna 
Whether you have an established business or have just launched your first startup, Kiruna has an active and expansive business ecosystem with myriad resources to help you grow your company. 
Kiruna Växer is an initiative where local businesses, the public sector, associations, and cultural actors work together through various activities to facilitate the growth of Kiruna and its business community.
Företagarna, The Swedish Federation of Business Owners, is an independent, nonpartisan organisation owned by its 60,000 members across Sweden, with a local chapter in Kiruna. Företagarna offers its members advisory services and discounts on relevant products, services, and events. 
The expansive hospitality industry is supported through the local marketing organization, Kiruna Lappland, which helps its members cater to vistors from all around the world.
Kiruna municipality also has several resources available for its local businesses. Through the municipality gateway function, business owners get access to funding partners, networking events and seminars. 
Regional business organizations
Norrbotten Chamber of Commerce
Boasting over 300 members, the Norrbotten Chamber of Commerce is a great forum to build new relationships and gain instant access to the best and brightest minds in the Swedish Arctic. As the second oldest chamber in Sweden, it has more than 118 years of experience of representing and promoting its members locally, nationally, and globally through its three main focus areas of infrastructure, international trade, and competence. To ensure that the priorities and concerns of its members are heard, the Chamber takes an active part in the public debate and engages in issues that are current and relevant. 
Invest in Norrbotten
Invest in Norrbotten is a regional investment promotion agency that assists and informs foreign investors about business and investment opportunities, as it supports and coordinates with companies planning to establish or expand their business in northern Sweden. It offers an extensive network of local, regional, and national business contacts. If you are considering investing in or moving your business to northern Sweden, Invest in Norrbotten is here to help! 
Startup incubators, mentoring and funding
Arctic Business
Ranked at the 7th best university-affiliated incubator in the world by UBI Global, Arctic Business has helped build over 170 tech startups with offices on every continent and continues to host innovators from every corner of the globe. Together with its partners, Arctic Business offers the perfect environment for ideators, creatives, and entrepreneurs.
Norrlandsfonden
Norrlandsfonden is a trust fund that works to promote the development of companies with ambitions for growth in northern Sweden. Its clients span across all business sectors, from the production industry and tourism to IT and biotechnology. 
Each year, it lends approximately 300 million SEK, enabling dynamic, progressive investments and helping companies grow. Norrlandsfonden is independent but works in close collaboration with banks, venture capital companies, local business development agencies, and other actors involved in creating viable and expanding business opportunities in northern Sweden.
Almi
Almi offers loans to companies with growth potential and assists in their business development. This applies to businesses in the start-up phase as well as established companies. Almi's activities complement the private market with respect to the financing and business development needs of companies.  
Venture Cup
Venture Cup is Sweden's largest entrepreneurship competition, and connects experts from the business world with the entrepreneurs of the future. All competitors receive useful feedback, access to an established network, publicity, and the chance to win prize money. 
Venture Cup was founded in 1998 on the initiative of McKinsey & Company in collaboration with Chalmers University, University of Gothenburg, and Innovationsbron. Since its inception in 1998, more than 17,000 business ideas have been involved in the Venture Cup process.