A city of opportunity 
Luleå is a more than 400-year old city, with dual harbors and water literally everywhere you look. The city is surrounded by the vast forests of northern Sweden, crystal clear lakes, rivers, and streams, and a breathtaking archipelago with more than 1,300 islands to explore. Whether you choose to live in the city center, in one of the neighborhoods just outside of town, or further into the countryside, there is a wide variety from which to choose! 
Luleå is also growing at a historically unparalleled pace, with new residential areas, downtown apartments, and countryside houses being added each year. Luleå offers your family the chance to having everything a big city offers, with access to nature and outdoor adventures in every season! 
The center of the city  
In Luleå's city center, you can choose from a wide variety of options, with the amenities of the city at your doorstep. A seaside view from your bedroom window? Or live within walking distance of restaurants and nightlife? Or the forests along the city's edge as your backdrop? With Luleå's endless coastlines and forests within walking distance from downtown, you can find city living amidst nature, with sweeping views in every direction. 
If you are looking for an apartment to rent, you can easily find one via the municipal real estate provider Lulebo, or through private landlords. Or check out Hemnet for apartments available for purchase.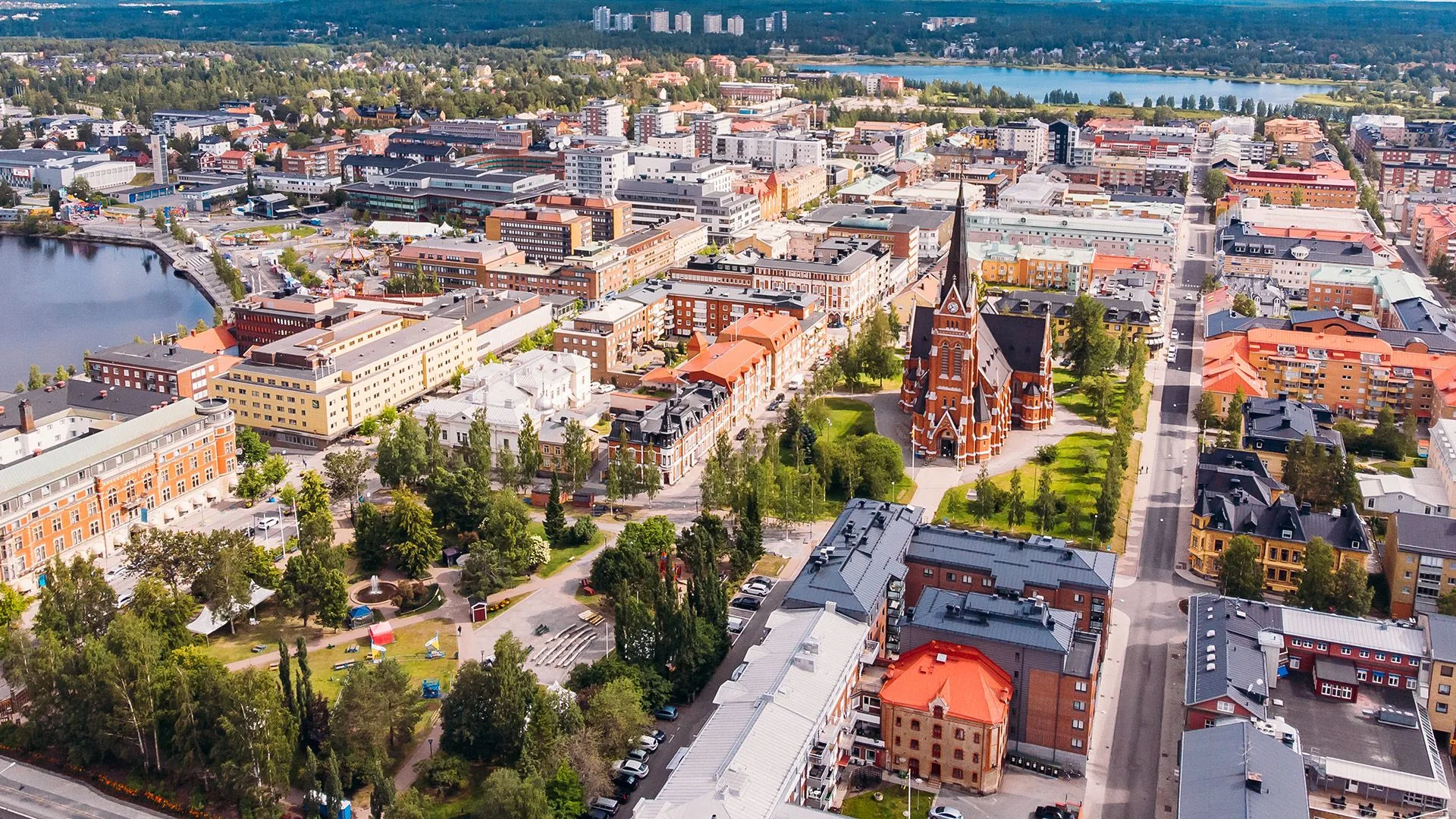 40 unique villages  
The countryside surrounding Luleå consists of everything from its sprawling archipelago with multiple inhabited islands and a stunning coast, to fertile river valleys and deep forests. Over 20,000 of the municipality's 78,000 inhabitants live in the vast countryside, with just a short commute into the city. If you are looking for your special place in this haven, you have more than 40 villages to explore as you search for your dream home in Luleå. 
Move around effortlessly - even walk on water!
Regardless of where you choose to call home in Luleå, multiple modes of transportation are available to explore the city and northern Sweden. Everything in the city is in close proximity, so walking or biking is an option year-round. If you choose to live outside the city limits, buses are always available for shorter distances and trains for longer journeys. And with the regional airport a mere 10 minutes from downtown, the rest of Europe and the world is just a flight away! 
During the winter months, you can get even more creative with how to travel, as the Gulf of Bothnia freezes solid and Luleå is surrounded by one of the largest "ice roads" in the world. Cross-country ski, ice skate, snowmobile, or walk on water and directly into downtown. Named as one of the top 50 natural wonders of the world to visit, Luleå's ice road is a must see, and truly makes for a unique commuting experience!