Both an industrial and a cultural city
Luleå has primarily been known as an industrial city, but has as of recently transformed into the cultural hub of the region. While the industrial society of the past has left its marks on the city, Luleå is entering into a new era of social and cultural experiences for a growing populace coming from all over the world. 
Explore upcoming events in Luleå
Life in the city center
Restaurants & nightlife
The restaurant scene in Luleå is filled with a wide variety of both international and local cuisine. The countryside offers farm side and waterfront restaurants and cafés during the summer, and the city is home to restaurants located in the middle of town or with stunning views of Luleå expansive archipelago. Food is often locally sourced from the forests, ocean, and rivers. Luleå also has a rich nightlife, including classic pubs, cocktail bars, and nightclubs.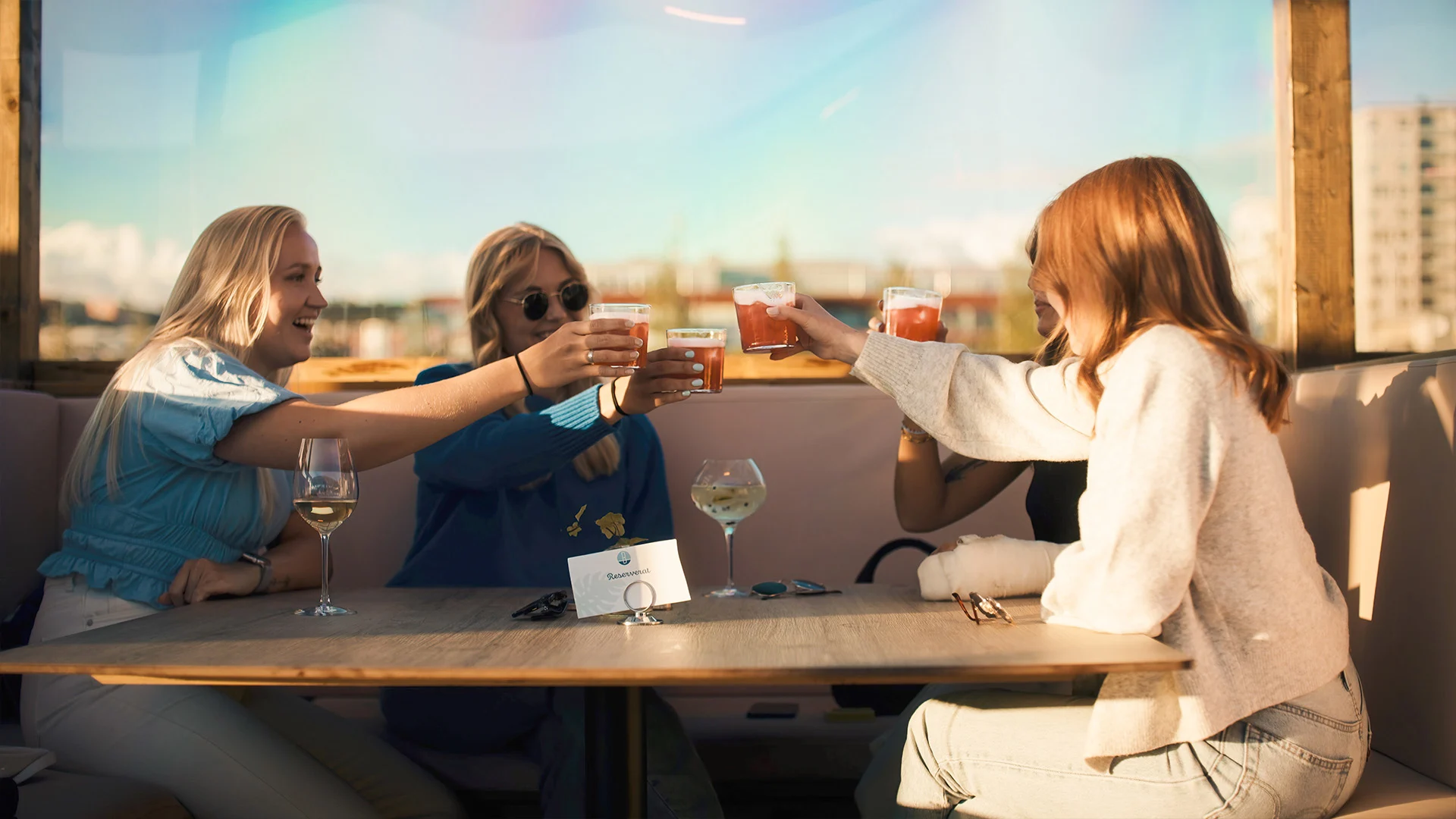 Shops & Galleries 
The world's first indoor shopping mall is located in downtown Luleå, called "Shopping". In addition to Shopping, there are two other malls in the city center, Strand Galleria and Smedjan, which is the largest mall in Norrbotten. In the city center of Luleå, there are two main shopping streets, Storgatan and Kungsgatan. The shopping streets are full of cozy cafés, restaurants and shops ranging from quirky niche boutiques to high street fashion retailers. A couple of kilometers outside of the city center is Storheden, a shopping destination that is home to a wide variety of malls, furniture stores, and sporting goods venues. 
Culture in Luleå
One of the central pieces of the cultural scene in Luleå is Norrbottensteatern, Sweden's first county theatre, located on the water right outside of downtown. It has three stages and hosts theatres, musicals, and concerts year-round. Ebeneser Culture Center is another venue in Luleå, offering a creative meeting place for lectures, dance nights, happy hours, and concerts.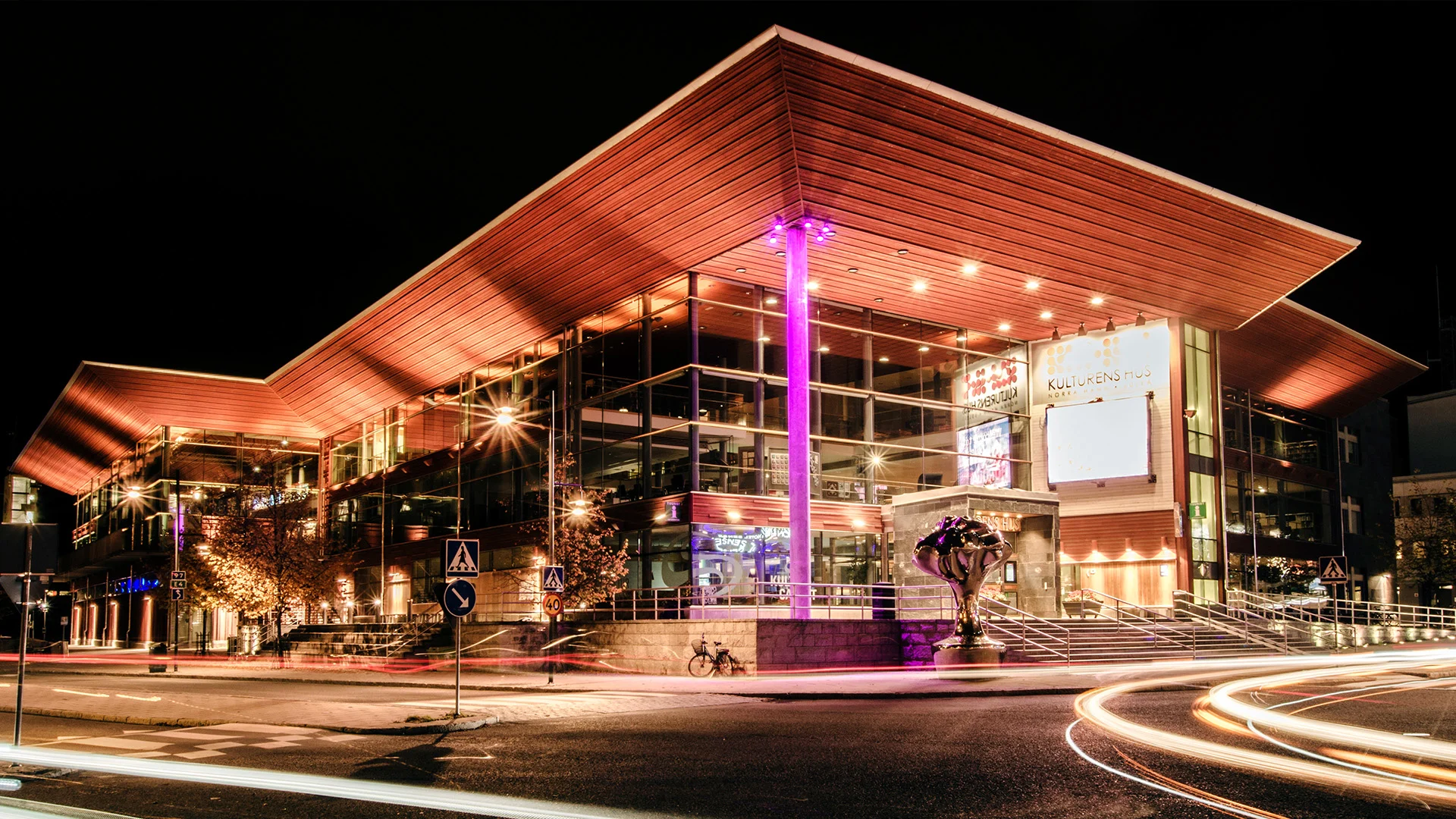 The true cultural center of Luleå, however, is the Kulturens Hus. A majestic deep red building located in the center of the city, that stands as a beckon for all new visitors. Designed by Hans Tirsén, the Kulturens Hus takes full advantage of its placement at the water's edge, with panoramic views of the Gulf of Bothnia from its floor-to-ceiling windows. Regardless of the season, visitors can take in awe-inspiring scenes of sunsets on the frozen sea, the colors of fall from forests lining the coast, and the midnight sunlight dancing on the water throughout the warmer months. 
Inside, visitors can enjoy a range of cultural experiences, including the city's main library, an art gallery, a restaurant and café, concert and entertainment halls, and world-class conference facilities. With more than 500,000 visitors a year, it is truly the center of the culture in Luleå and Norrbotten, and a place that welcomes both residents and newcomers alike.
Gammelstad Kyrkstad – our World Heritage Site
Gammelstads Kyrkstad is a unique village, that was entered onto the UNESCO list of World Heritage Sites in 1996. The area and its beautiful surroundings are thus part of our heritage as mankind, and must be preserved for future generations. Here, you will find the magnificent medieval stone church, encircled by hundreds of charming cottages.  
Within the village, you will also find the welcoming outdoor museum, Hägnan, with its antique wooden houses built in the ancient Norrbotten style, hosting events all year-round. Hägnan showcases the cultural heritage of the coastal area of Norrbotten with its 18th to 20th century buildings. The area also includes a country trade market, where visitors can experience the 1940s and goods from that period, including housewares, handcrafts, and souvenirs.
Learn more about our UNESCO World Heritage Site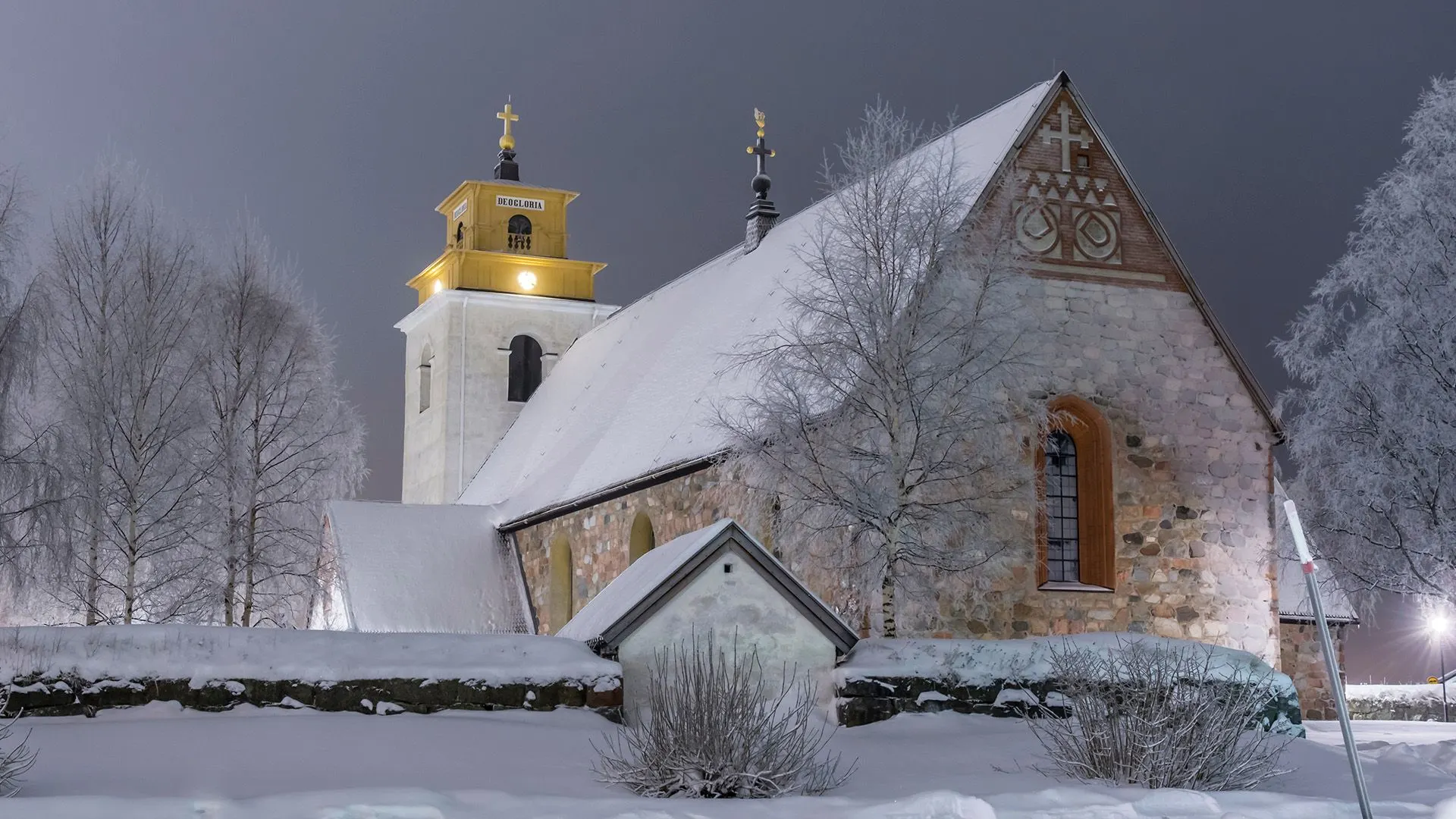 Youth centers and associations  
Luleå nurtures a rich and exciting ecosystem of associations for all our citizens. If you're interested in sports we have teams in basketball, football, cheerleading, archery, dancing, wrestling, sports-diving, dog training, horseback riding, ice hockey, bowling, and many others. If you are more into cultural experiences, we also have numerous village associations offering cultural events and meeting places around Luleå.  
Luleå also hosts meeting places for parents on parental leave during the daytime, so new mothers and fathers can connect with new friends and their children. 
For people arriving in Sweden for the first time, we regularly host language cafés for newcomers to meet locals, hoping to facilitate integration into Swedish society and encourage the first steps of learning our language. 
For young people, we have our meeting place a Navet, where everyone from 16 to 20 can meet in an informal setting. We give them the opportunity to nurture creativity, arrange activities, and study. Navet is a place for our young adults to feel involved and understand that they can partake in influencing the development of Luleå.