A local explosion of flavor
Umeå is a fantastic city for exploring a range of culinary experiences! Most of the restaurants, regardless of focus, utilize fresh local produce, including wild game such as reindeer, moose, and venison; fresh fish including char, whitefish, and whitefish roe; and delectable local berries, including wild blueberries, lingonberries and arctic raspberries.
Västerbottensost (delicious cheese from the region), Vindelnrökt (smoked pork and ham from local producers), Brännlands Iscider (an "ice" cider dessert wine), and the refreshing craft soda Hjortrongranat ("cloudberry grenade") from the multiartist Marc UÅ are just some examples of popular products from our region.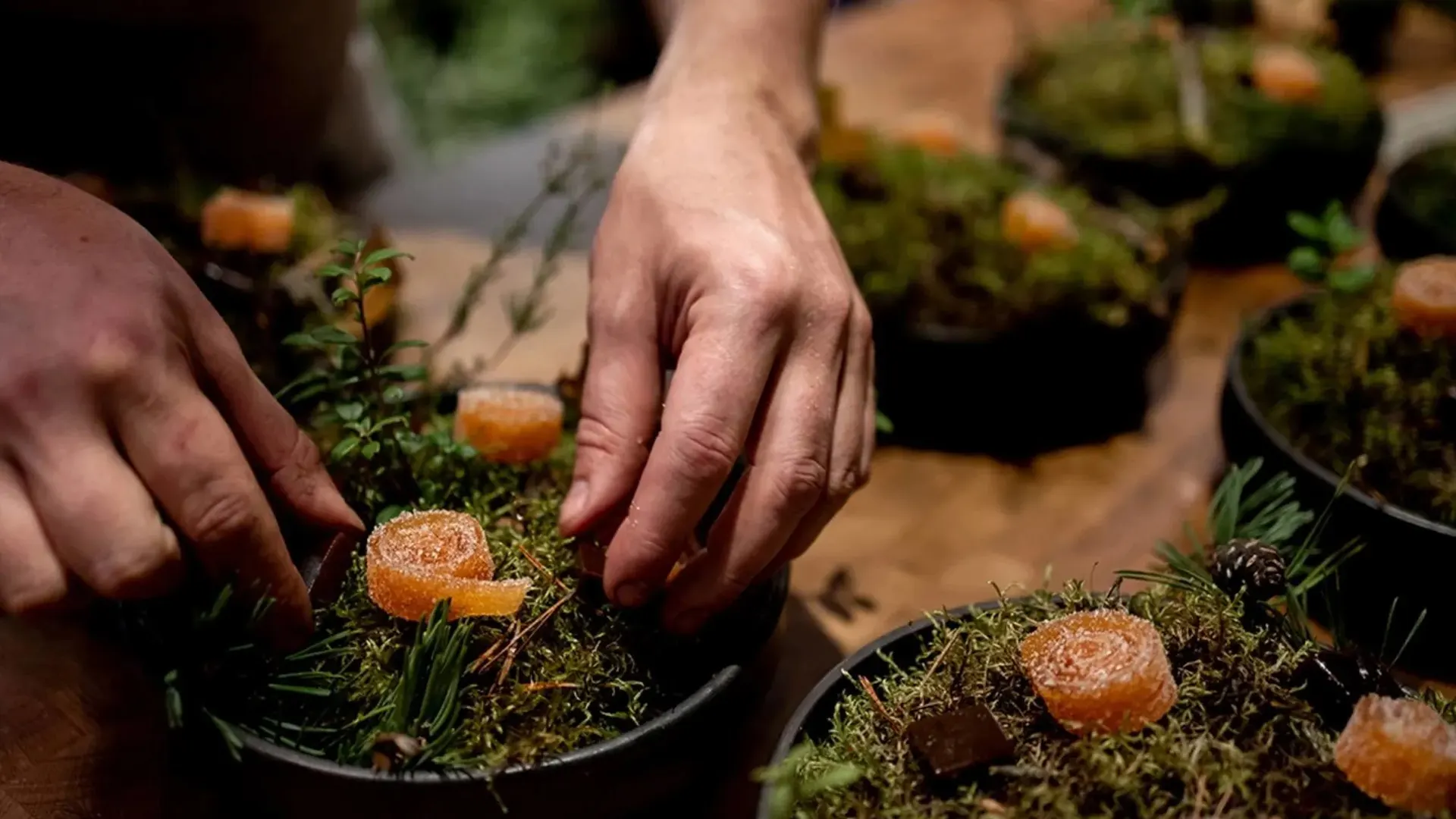 Sustainable and delicious dining
Umeå's restaurants work with a strong focus on sustainability, cultivating their own vegetables, both seasonally and organically. You will discover that some of the finest dining in Umeå doesn't only taste better, it feels better!
Several of Umeå's finest and most popular restaurants are connected the Swedish network of sustainable restaurants. The mission is to create a more sustainable restaurant industry with heightened transparency regarding sustainability efforts.