A new industrial era - abundant opportunities
Skellefteå is a modern and fast-growing city that attracts talented people from all over the world. With a booming industry, the unemployment rate is low, the job options are wide-ranging, and the labor market is highly attractive. 
In Skellefteå, a new industrial era is taking place. The region has a long tradition of entrepreneurship stemming from its rich natural resources and related business opportunities. As a result, the city is home to several successful companies in industries including renewable energy, sustainable metals and minerals, and sustainable building and forestry.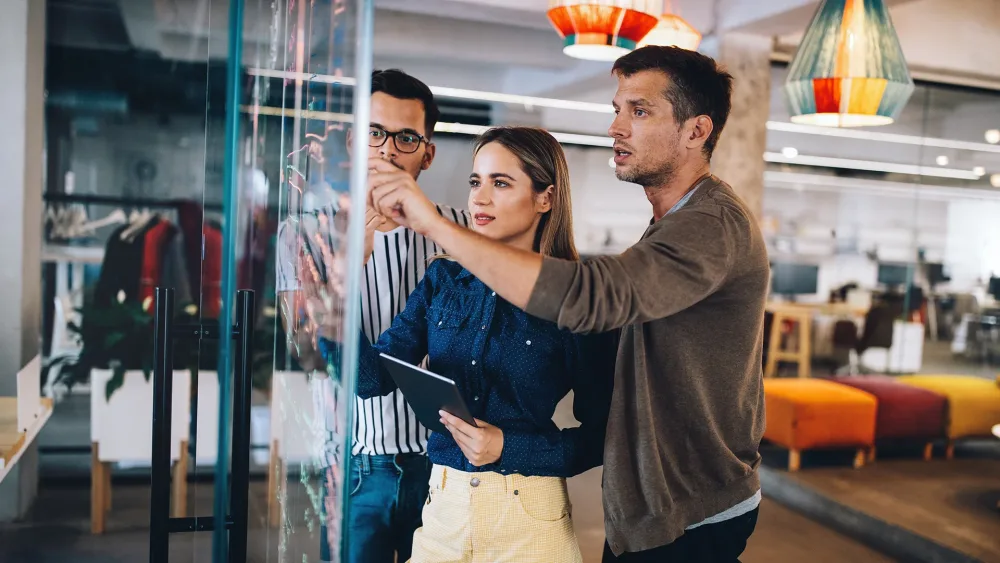 What was already a remarkably innovative business region with an array of well-respected industry leaders, has now evolved even more since the establishment of one of Northvolt's gigafactories for battery production, Northvolt Ett.
Skellefteå's economy is based on a large private sector, with Boliden and Martinssons being two of the largest private employers, and Northvolt Ett now commencing operations and currently employing more than 500 people, representing 56 nationalities.
Building your career in Skellefteå during these exciting times means being part of creating a more sustainable future and enjoying an unmatched quality of life while you do it!