Nature attractions to remember
If you're looking for outdoor adventures, you've come to the right place! Skellefteå is surrounded by pristine nature and the opportunity for a variety of activities for every season. Whether it's fishing in the midnight summer sun, mountain biking in the cool autumn weather, or skiing during the winter months, Skellefteå is an incredible city for outdoor enthusiasts. 
Explore your next outdoor adventure
Fishing 
Skellefteå has 1,500 lakes, five expansive rivers, and 420 kilometers of coastline. Regardless of what kind of fishing you're interested in, chances are you can experience it here. Our fishing guides include tips on where, when, and how to fish.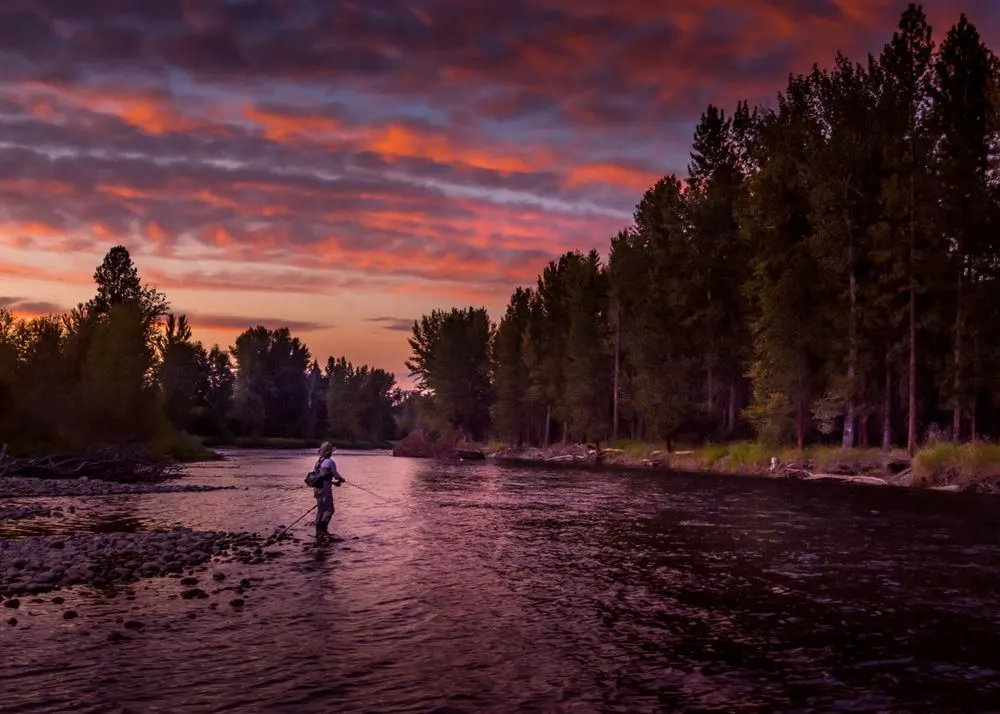 Hiking trails 
Nourish your soul and experience untouched nature up close by hiking and walking through the forests of northern Sweden. There are many great hiking and walking trails in the municipality open in both summer and winter.
Alpine skiing 
Skellefteå municipality has several ski slopes suitable for beginners as well as experienced skiers. Those wishing to go slalom skiing, snowboarding, or telemark skiing can choose between four areas for alpine skiing.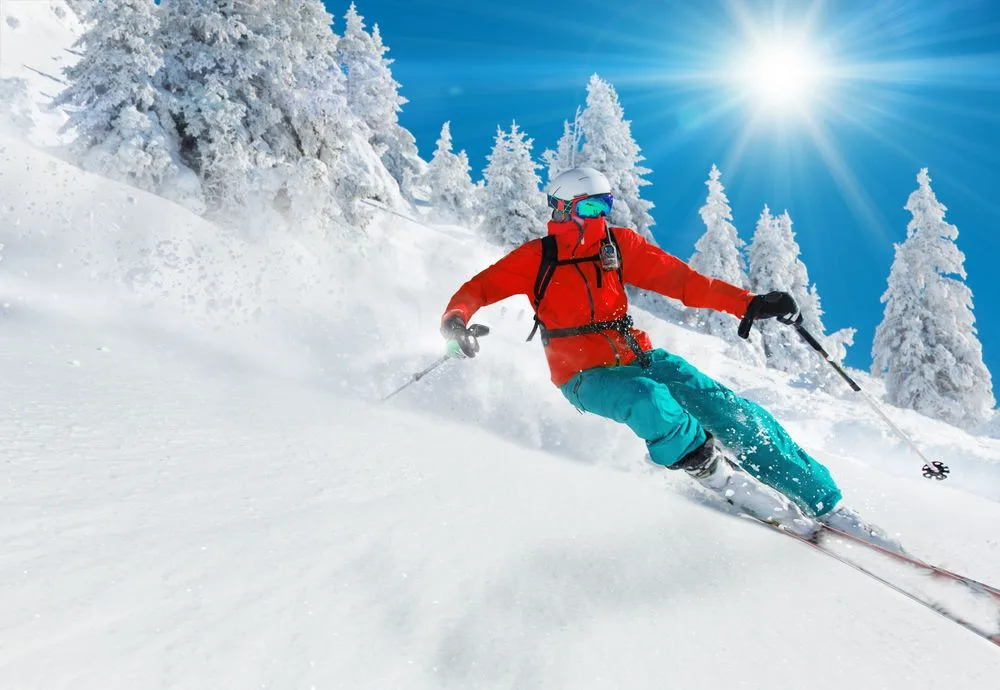 Vitberget leisure and recreation area
Vitberget is Skellefteå's largest leisure and recreation area, located only two kilometers from the city center. Those looking to get active can find it all here – jogging tracks open year-round, cross-country skiing trails, obstacle courses for children and adults, outdoor gyms, a bike park, tennis courts, a padel center, archery and shooting ranges, and climbing walls. Skellefteå Kraft Arena, home arena to the local hockey team Skellefteå AIK, is located here as well, along with several clubhouses.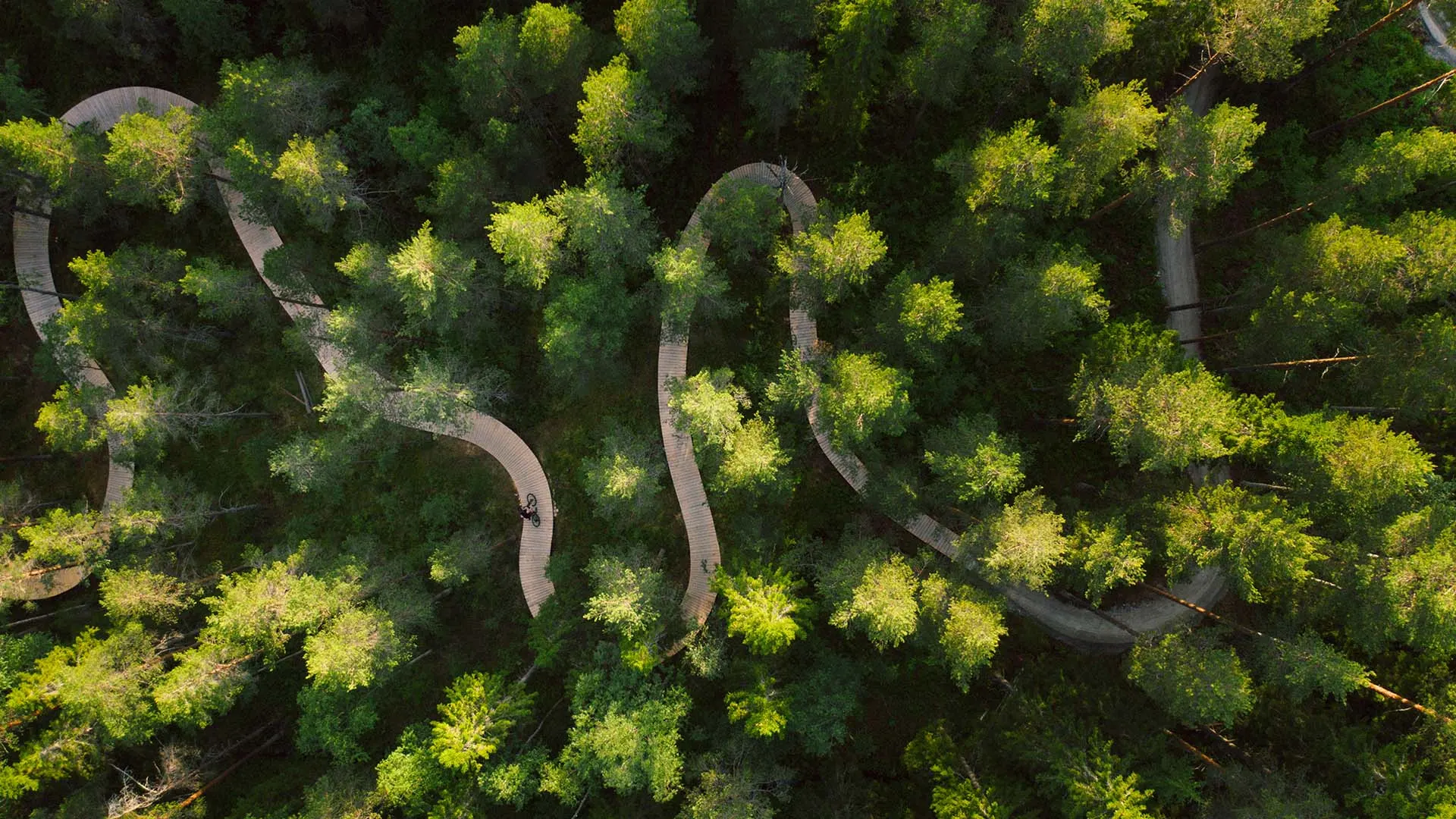 Skellefteå Bike Arena 
Are you up for a challenge? Be sure to check out one of the largest bike parks in Scandinavia, located just a short distance from the city center. Skellefteå Bike Arena is situated at the top of Vitberget and has a large pump track, a skills loop, a dirt track, and three MTB trails with wooden constructions integrated with nature. The park has various difficulty levels, making it suitable for beginners as well as experienced riders.